Welcome to Comfortable Dentistry for a Lifetime of Smiles
That's Fairlawn Dentistry from Bryan Stephens, DDS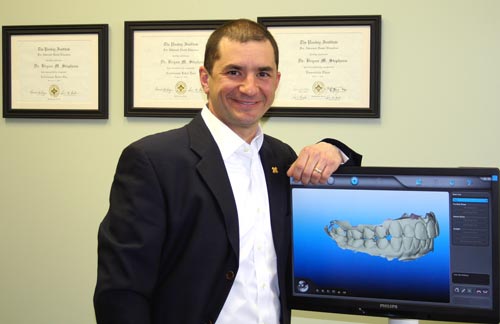 Have you been looking for a dental practice that is not only committed to providing excellent dental care but also to making you feel relaxed and right at home?
Welcome to the dental practice of Dr. Bryan Stephens.
Every day, we strive to create a personal relationship with our patients built on trust, friendship, and an understanding that, together, we can accomplish great oral health.
Great Dentistry for Better Health
Everything we do focuses on bringing the very best in health, comfort and beauty to our patients. Our comprehensive approach ensures that your mouth is comfortable and naturally balanced and healthy for life while our superior materials and masterful labs keep your smile looking beautiful. And the specialists we work with are the best in their fields and share our promise of putting our patients' needs first.
Whatever your dental health goals are, we are here to listen, help and support you on your journey toward ideal dental health.
Sleep Apnea Solutions
Sleep Apnea is so much more than snoring! It is a chronic disorder that can have devastating effects on your health, including increasing your risk for strokes and other serious health problems.