Our Skilled and Caring Dental Team
Serving Northeast Ohio's Smiles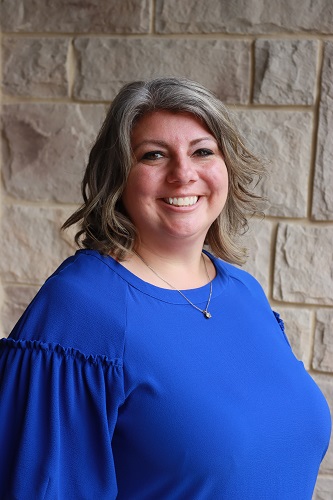 Penny, Office Manager & Front Desk
Penny joined our team in 2014 after studying at the University of Akron and spending several years developing her skills in post-graduate continuing education from the Ohio Dental Association. She is trained in sleep apnea, CDT Coding and Billing, and has a number of other skills that make her a jack-of-all-trades in the office. She ensures that all patients are greeted warmly and that the waiting room is welcoming and maintained. She also educates patients on their insurance benefits, submits their claims for them, and assists with marketing.
Penny loves working with the team because they all work together to see that each patient's individual needs and wants are met. She also works closely with referral sources, saying, "We have a great working relationship with the best specialists in our area for optimal patient care, confidence, and treatment."
She was very involved in Job's Daughters as a youth and as an adult advisor, having won several awards for her service and dedication as an active PHQ and MM for Bethel #80. She has held offices in the Order of the Eastern Star, Billow Chapter. She was a Steering Committee Member for the Rock the Docks Festival Committee from 2008-2019. She is a charter member of Lakemore Lion's Club which is a part of Lion's Club International, which formed in 2017. She has held the Service Committee Seat for Lakemore Lion's Club and has held line offices including 2nd Vice President, 1st Vice President and awaiting 2021-2022 Presidency. She received Lion of the Year in the state of Ohio during 2020 for dedicated service. Penny loves her animals, nature, traveling, dancing, crafting, Zumba classes, cooking, visiting relatives, and spending time with friends.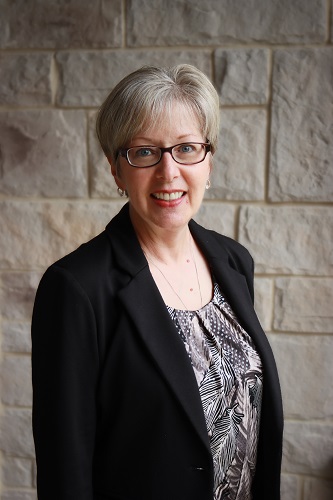 Charmaine, Dental Hygienist
A 1979 graduate of Lakeland Community College, Charmaine became a part of our team in 2015. She has over 40 years of experience in dental hygiene. Prior to that, she assisted her father in his dental practice in Pennsylvania where she grew up.
Charmaine enjoys working with our staff and patients. "Our staff is so friendly and committed to working as a team to provide top quality dental care. I love getting to know our patients and doing my best to put them at ease." She takes pleasure in educating her patients about their oral health and believes that creating a healthy oral environment leads to overall better health.
She and her husband, David, have four children and six grandchildren and are active in their parish as well. When not working you can probably find her at a Scouting event or hiking on the Appalachian Trail. In addition to spending time with family and friends she also enjoys singing, reading, solving puzzles of all kinds, and a good cup of coffee (no sugar, of course!).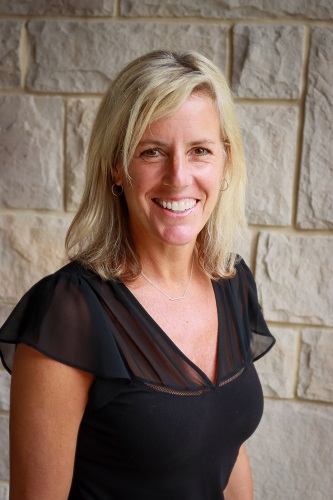 Karen, Dental Hygienist
Karen is a graduate of Ohio State University and has advanced, postgraduate training in the administration of local anesthesia and Nitrous Oxide. She also has additional advanced training from the world-renowned Pankey Institute in caring for patients with TMJ Disorder.
As part of Dr. Stephens' oral health care team, Karen can help you find complete health for your smile through education, diagnostics, comprehensive hygiene and preventive care. Her duties include taking radiographs, cleaning and polishing teeth, administering Fluoride treatments, periodontal treatments and administering local anesthesia.
A member of the American Dental Hygiene Association, Karen is also an instructor at Stark State College, where she teaches courses on dental hygiene.
She loves working with the team at Dr. Stephens' office. "I love that we work as a team here, always helping each other. I also love my relationships with my patients–helping patients improve both their oral and their overall health."
An Ohio native, Karen has been married for 25 years and has three children. In her free time she loves to play golf, jog, hang out at the beach and spend time with her family playing games and relaxing.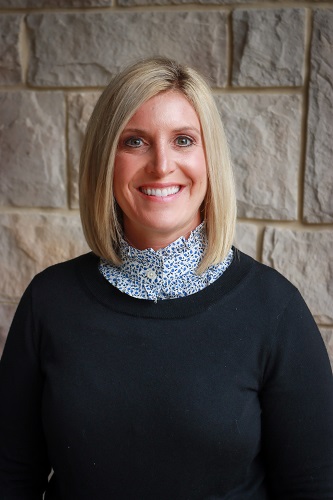 Laura, Dental Hygienist
Laura joined our practice in 2015. She graduated from Stark State College and has been a Registered Dental Hygienist for almost 20 years. She educates patients on periodontal disease, various dental conditions and preventive homecare. Her gentle touch and pleasant disposition encourages her patients to come back regularly. Laura lives in West Akron with her husband, son and Portuguese Water Dog. She and her husband enjoys entertaining and traveling, especially to wine country.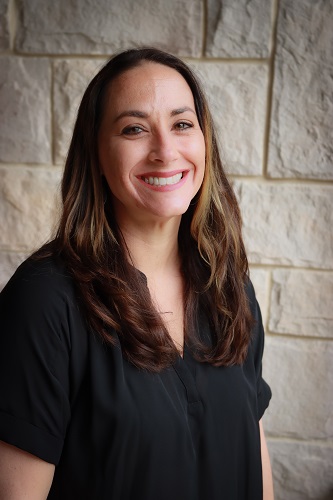 Sheri, Dental Hygienist
Sheri is a graduate of Cuyahoga Community College. She completed her training in dental hygiene in 2012. For your comfort, she is certified in the administration of local anesthesia. Prior to becoming a registered dental hygienist she worked as a surgical assistant in oral surgery for six years. She is well-versed in the procedures regarding surgical implants, extractions, bone grafts, and biopsies.
As an oral health care provider, Sheri is equipped to assess your smile through diagnostics, comprehensive hygiene, and preventive care. She is a big advocate of teaching her patients about the importance of proper dental care and technique.
"I love working with Dr. Stephens because he genuinely cares for each patient on a personal and professional level. He also treats his entire team like family. The office has a calm and inviting environment."
In her spare time, Sheri loves to travel, hike and go camping with her husband and two young boys. They are always looking for adventure.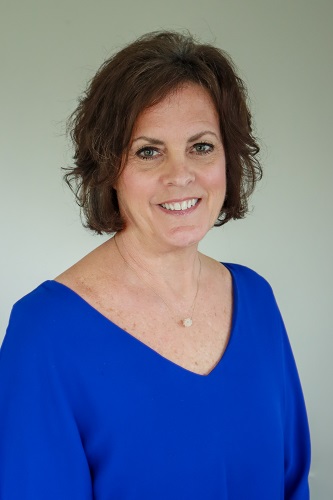 Lori, Dental Assistant
Lori joined the team in 2008 and has been Dr. Stephens' assistant for over 12 years. During those years she has gotten to know the patients and takes pride in her work by being able to help them feel comfortable and relaxed during their visit. She loves her job and all the knowledge she has gained in her many years in this practice.
As one of Dr. Stephens' team members, her duties include preparing rooms for each patient, assisting Dr. Stephens' with all procedures, taking x-rays and digital impressions, staining and glazing crowns and bridges, creating whitening trays and retainers, maintaining a clean and sterile environment. She also assists the hygienists.
Regarding her work at our practice, "Being a part of a team that gives top quality care in our office is a real source of pride for me. We have worked together for so long, and care for each other… I consider the dental team as my second family."
Outside of work, Lori loves her time with her family playing cards and board games, especially while at the beach. She also enjoys walking, biking, and loves to play tennis.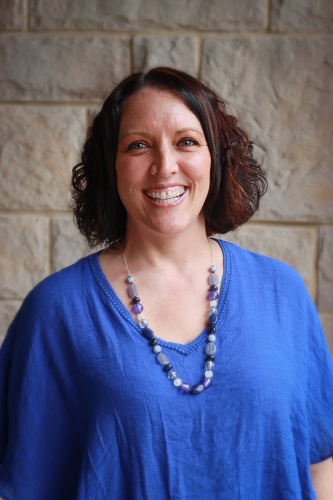 Valerie, Dental Assistant
Valerie has been a Certified Ohio Dental Assistant for over 13 years. She is a proud member of the American Dental Assistants Association, the Commission for Ohio Dental Assistants, and the Akron Dental Assistants Society. She has so much passion for her dental career. She helps Dr. Stephens with procedures chairside, sterilization, lab work, x-rays, greeting and dismissing patients. She also has certification to do sealants and coronal polishing. She is the office OSHA and safety officer. Care and compassion for our patients is Valerie's #1 priority.
Outside of the office Valerie enjoys caring for and helping others. She is also a home health aide. She has a son and daughter and a loving husband and 2 cats. She enjoys reading, shopping, baseball and spending time with friends and family.