Our Skilled and Caring Dental Team
Serving Northeast Ohio's Smiles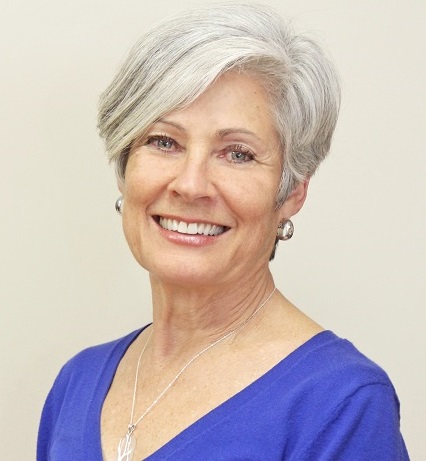 Lynn, Office Manager & Front Desk
Lynn started with our practice as a patient – she and her family have been patients of Dr. Stephens' practice for nearly 20 years! Lynn's primary task is to keep smiles on our patients' faces and she certainly is good at it. She manages and supervises the front desk, manages patient scheduling and works closely with every patient to provide a rewarding experience.
Lynn loves two things best about her work: The staff and the patients. "I love coming to work every day. Everyone on this team is good fit; working with this team is rewarding in part because we always try to have fun with the patients, many of whom feel like friends. I have gotten to really know patients over the years and they are an important part of my life. We put patients first, always providing personal, caring service and striving for perfection in all that we do. It is the least we can do for our family of patients."
Lynn is married and has three adult children and eight grandchildren. She loves to travel, read, garden and spend as much time as possible with her big family. Lynn has also recently discovered a new passion – running! After competing in three half marathons, a full marathon may be in her future!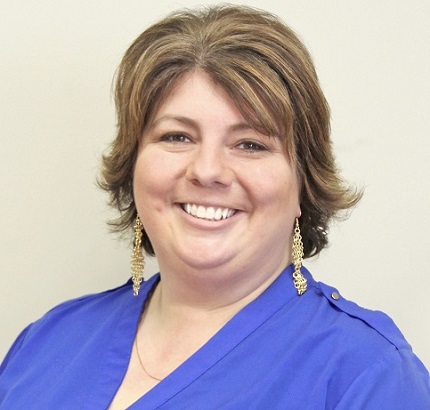 Penny, Front Desk
Penny joined our team in 2014 after studying at the University of Akron and spending several years developing her skills in post-graduate continuing education from the Ohio Dental Association. She is trained in Sleep Apnea, CDT Coding and Billing, and a number of other skills that make her a jack-of-all-trades in the office. She ensures that all patients are greeted warmly and that the waiting room is welcoming and maintained. She also educates patients on their insurance benefits, submits their claims for them, and assists with marketing.
Penny loves working with the team because they all work together to see that each patient's individual needs and wants are met. She also works closely with referral sources, saying, "We have a great working relationship with the best specialists in our area for optimal patient care, confidence, and treatment."
Penny is happily married for over ten years and has guardianship of her two teenage nephews. She also has two cats and two dogs. She is very involved in Job's Daughters, having won several awards for her service and dedication as an active PHQ and MM for Bethel #80, and is also an officer in the Order of the Eastern Star, Billow Chapter. She also has been a Steering Committee Member for the Rock the Docks Festival Committee since it started in 2008.  Penny loves traveling, dancing, crafting, Zumba classes, cooking, visiting relatives, and spending time with friends.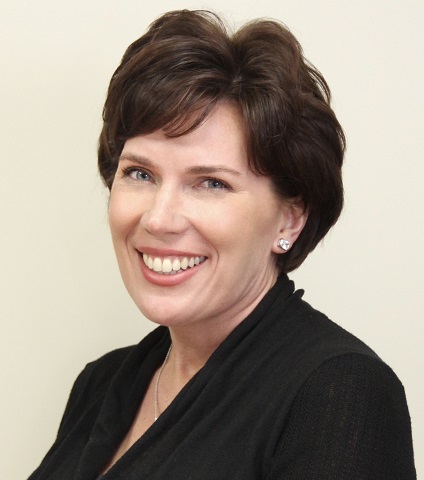 Mindy, Dental Hygienist
Educated at both Notre Dame College and Stark State College, Mindy has additional advanced training from the world-renowned Pankey Institute in caring for patients with TMJ Disorder.
As an oral health care provider, Mindy assesses the health of your smile, and addresses your concerns through education, diagnostics, comprehensive hygiene and preventive care.
She belongs to America's Tooth Fairy® foundation, an organization "dedicated to eliminating childhood tooth decay and ensuring that all children can access the comprehensive care they need for healthy, happy, and productive futures." She is also an oral health care advisor for Colgate, a dental instrument evaluator for Hu–Friedy International, and a volunteer at local schools teaching dental health. Mindy belongs to the Akron Dental Hygiene Association and the American Dental Hygiene Association.
She loves working for Dr. Stephens because of the special care everyone at the practice takes with patients. "I think it is really important that we take our time while treating patients. We listen, and that helps us treat every patient as an individual to provide care based on his or her needs. What I love best is keeping my patients healthy. When a patient comes to me with an unhealthy mouth, I love seeing the fantastic results of recovery!"
Mindy has been married for over 20 years and has two children. She loves traveling with her family to the beach or to discover new places. She also enjoys volunteering at her children's schools.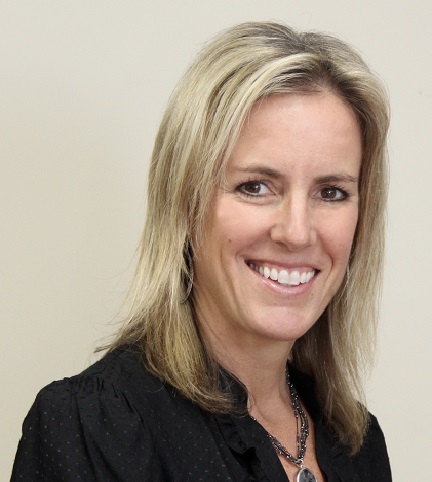 Karen, Dental Hygienist
Karen is a graduate of Ohio State University and has advanced, postgraduate training in the administration of local anesthesia and Nitrous Oxide. She also has additional advanced training from the world-renowned Pankey Institute in caring for patients with TMJ Disorder.
As part of Dr. Stephens' oral health care team, Karen can help you find complete health for your smile through education, diagnostics, comprehensive hygiene and preventive care. Her duties include taking radiographs, cleaning and polishing teeth, administering Fluoride treatments, periodontal treatments and administering local anesthesia.
A member of the American Dental Hygiene Association, Karen is also an instructor at Stark State College, where she teaches courses on dental hygiene.
She loves working with the team at Dr. Stephens' office. "I love that we work as a team here, always helping each other. I also love my relationships with my patients–helping patients improve both their oral and their overall health."
An Ohio native, Karen has been married for 17 years and has three children. In her free time she loves to play golf, jog, hang out at the beach and spend time with her family playing games and relaxing.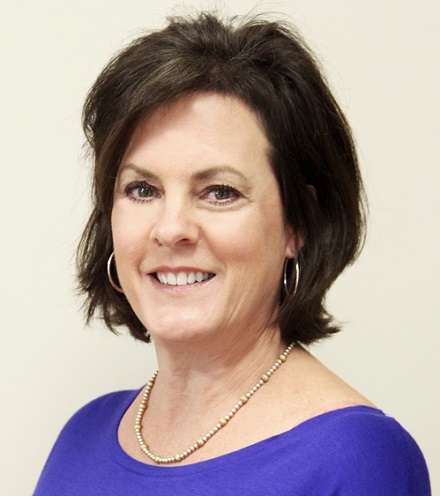 Lori, Dental Assistant
Before joining Dr. Stephens, Lori was a stay-at-home mom for 18 years. She loves her new line of work and all the knowledge she has gained about the dental field.
Lori's duties include assisting the doctor and the hygienists with all dental procedures, maintaining dental equipment, preparing rooms for procedure, taking dental x-rays and impressions, creating whitening trays and lab work.
Says Lori about her work at our practice, "I love to work with our patients. Being part of team that gives top-quality care in a beautiful office is a real source of pride for me."
Lori has been married for 25 years and has three wonderful boys. She loves to play tennis and enjoys card games and board games with her family – especially while on vacation at the beach!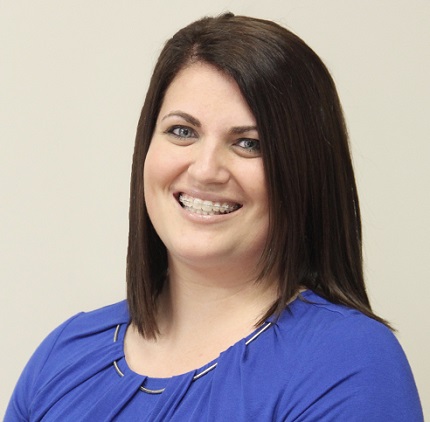 Jordan, Expanded Functions Dental Assistant
Jordan has been in the dental industry for over seven years, graduating from the Expanded Functions Dental Assistant program at Stark State College. For over two years she has been assisting Dr. Stephens in everything from taking x-rays, making temporary crowns, and placing and finishing restorations to assisting with placing sealants.
Jordan loves working with the team because, "We listen to each patient and make sure we do EVERYTHING we can to make it the best dental experience." She is a member of the ODEFA and also on the dental committee for the Wayne County School Career Center, where she helps to teach dental assistance techniques and procedures to eager students.
Outside of work, she loves spending time with her family….especially going to the beach. She also loves running and just spending time outside in general.